Pinhole Gum Rejuvenation® is performed by making small holes with a needle in the gum tissue. Using specially designed instruments, the gum tissue is loosened and guided over the receded part of the tooth.
Since there is no cutting or stitching, patients can expect minimal post-operative symptoms (pain, swelling and bleeding). Patients experience instant cosmetic results and are typically back to normal activities in 24 to 48 hours after the procedure.
In-person Seminar 2023/2024 Dates (All Friday Courses):
BEST SOLUTION TO MULTI-SITE
RECESSION IN ONE VISIT
6 Year Case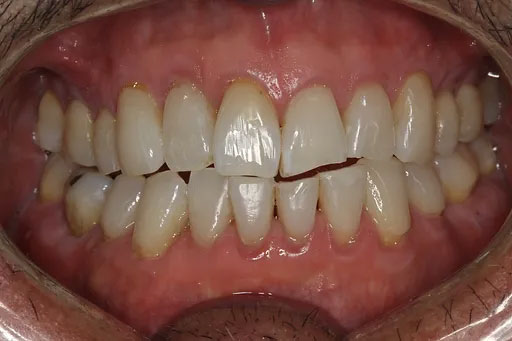 9 Year Case

Scott Froum, DDS
Just Published in Dental Economics, Pinhole Surgical Technique: A 10-year evaluation of root coverage, Dr. Scott Froum describes the Chao Pinhole Surgical Technique, a minimally invasive surgical method to correct gingival recession that has been used for more than a decade with success.
FOR DENTISTS
Become a Pinhole® Insider
Receive notice of Pinhole® surgery webinars, LIVE Pinhole® events, and new case videos
John C. Chao, D.D.S. MAGD
Research Associate Professor, University at Buffalo, SUNY Adjunct Assistant Professor, Ostrow School of Dentistry USC
Dr. Chao's involvement with the Post-Graduate Periodontics Program at the University of Buffalo, SUNY, speaks to the depth of his knowledge and experience in the scientific investigation of gum disease. As a Research Assistant Professor at this university, Dr. Chao is involved in a major study comparing the Pinhole Surgical Technique, his invention, to the standard treatment for gum recession called the Connective Tissue Graft. Dr. Chao will be one of the authors of this new study.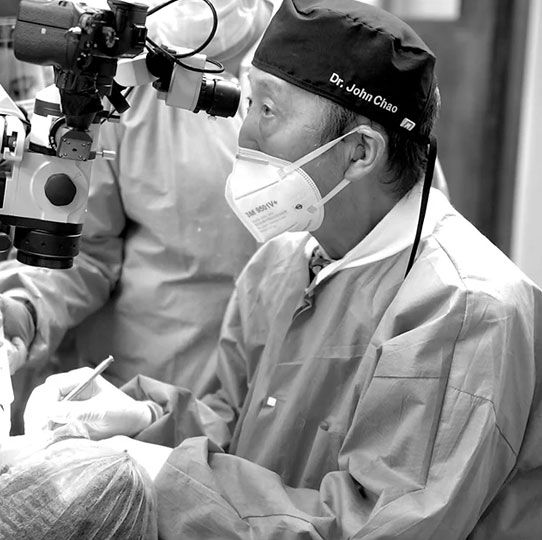 Home